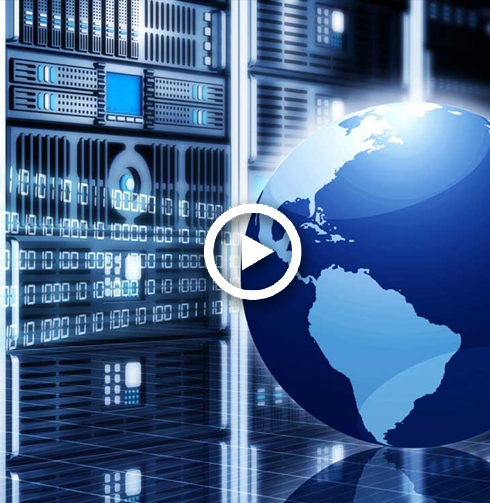 About Us
Your ideal service provider for all web hosting needs
When the time comes to select your professional web hosting service provider, ElectroHost stands out from the crowd by providing a robust suite of services with every package, delivered on the basis of the tailored needs of you and your company.
We don't believe in a one-size-fits-all solution -- every company faces its own unique set of challenges, and every industry presents its own types of roadblocks that you must overcome in order to succeed. We take the time to engage as your collaborative partner in order to understand the full scope of your web hosting needs, and to provide a solution that's guaranteed to work well for you.
Our Amazing Solutions
ElectroHost is proud to offer it's customers a wide variety of services.

Web Hosting Solutions

Database Hosting
Mail and DNS Hosting

Dedicated Server Hosting

Co-Location Services

Managed Services

Network and System Support

Project Planning
Our Plans
ElectroHost offers multiple web hosting plans in order to provide solutions that fit anyone's needs. Every one of our plans comes with a broad array of amazing, easy to use features designed to provide speed, stability and integrated solutions for our customers to thrive.

Basic
$9.95/ mo
---
Storage : 25 MBs
Pop3 E-Mail Accounts : 5
Bandwidth : Unlimited
One Time Setup Fee: $50.00
$9.95 Per Month
$49.95 Six-Month Prepay
$84.95 One-Year Prepay

Silver
$19.95/ mo
---
Storage : 50MBs
Pop3 E-Mail Accounts : 10
Bandwidth : Unlimited
One Time Setup Fee: $50.00
$19.95 Per Month
$99.95 Six-Month Prepay
$179.95 One-Year Prepay

Gold
$24.95/ mo
---
Storage : 75 MBs
Pop3 E-Mail Accounts : Unlimited
Bandwidth : Unlimited
One Time Setup Fee: $50.00
$24.95 Per Month
$129.95 Six-Month Prepay
$239.95 One-Year Prepay

Platinum
$49.95/ mo
---
Storage : 125 MBs
Pop3 E-Mail Accounts : Unlimited
Bandwidth : Unlimited
One Time Setup Fee: $50.00
$49.95 Per Month
$274.95 Six-Month Prepay
$524.95 One-Year Prepay
What Our Clients Are Saying
[sp_testimonial id="124"]
Features
A broad variety of features offered to every one of our customers.
Tailored solutions to fit your needs. ElectroHost sets itself apart from other web hosting service providers by providing solutions that you need. Our team of qualified professionals sees to it that the hosting solutions we provide to you and your company grant you all the tools, support and features you need to exceed your expectations and help you face any unique challenges you may face in your industry.

Outstanding customer support 24/7/365. You need your solutions to run flawlessly all the time -- not just during business hours. That's why we keep staff on hand any time of day, any day of the week so we can provide incredible customer support measures whenever you need them. We pride ourselves on our outstanding customer care, and do everything we can to resolve any issue as it may arise.

Full technical support provided by qualified professionals in the field. When you face a technical issue, you want to know that the person you're talking to isn't just looking up what you're describing on an internet search engine to find the answers. Our tech support teams are made up of actual professionals with experience in the field -- you can trust us to help you any time with knowledgeable staffers, also available 24/7/365.
Robust security measures to keep your infrastructures and information safe. Your security is our utmost priority at all times. From the very beginning as we initiate the process of creating your tailored web hosting solution, we take every measure to implement security practices along the way, guaranteeing safety and reliability moving forward.

Unique ability to provide any service upon request. We offer a broad and versatile range of services to begin with -- but what if your business or industry calls for a unique solutions that no one provides? No problem! ElectroHost will plan and implement any hosting solution you need. Just give us a call and let us know what service suits you best, and we'll get it up and running for you.

The reliable solution you can trust. You need your systems, servers and infrastractures to run seamlessly at all times. We take every measure to keep things running smoothly and flawlessly at all times, and when disaster strikes we are at your side as your partner the second you need a solution to get you back up and running.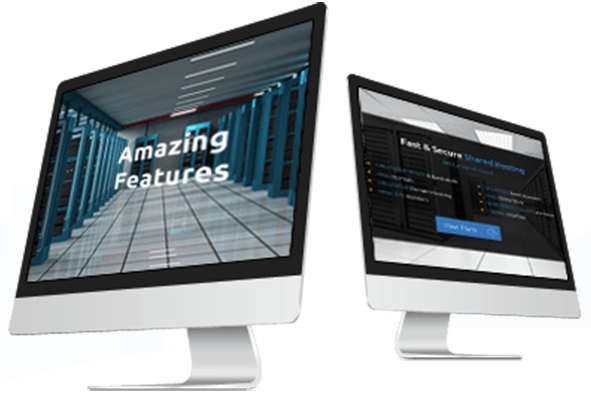 Why it's worth choosing ElectroHost
ElectroHost offers low cost and high value customized services backed by world-class technical support, goverment-grade security and high reliability.

Security
Stability

Technical support

Custom Solutions